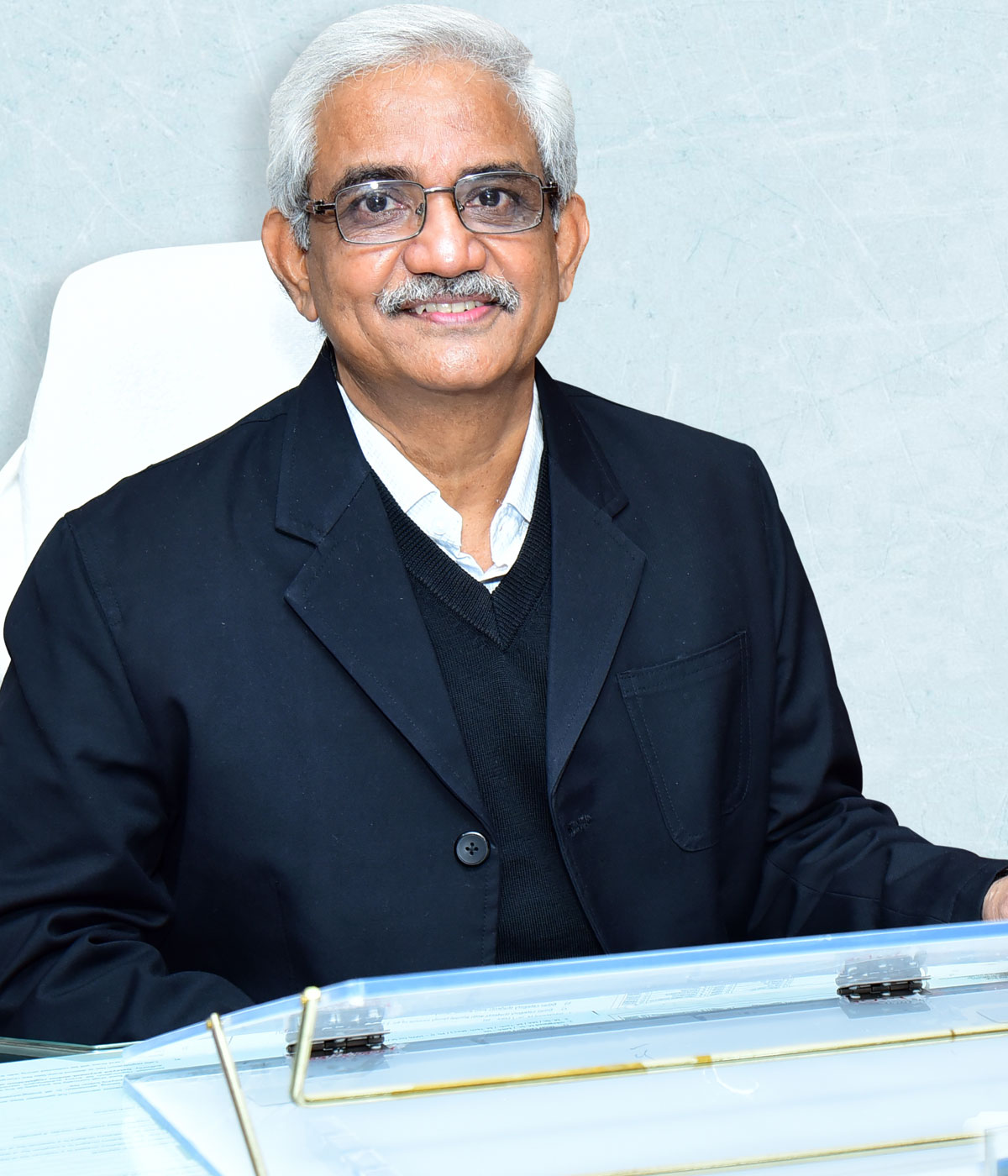 Prof. K. Umamaheshwar Rao
Chairperson, CSAB-2023
and
Director, NIT Rourkela
CSAB-2023 Chairperson's Message
Dear Candidates,
It gives me immense pleasure to record that Ministry of Education has once again assigned the responsibility of conducting the centralized counseling process, CSAB-2023, to NIT Rourkela. This entrusts us to conduct joint counseling for admission to various undergraduate programs at 31 NITs, IIEST, 26 IIITs, 03 SPAs and 35 Other-GFTIs (called, the NIT+ System) together with JAB-IITs for 23 IITs across the country. As the Chairperson of CSAB-2023 and Co-Chairperson of JoSAA-2023, I congratulate you on your success in the JEE (Main) and JEE (Advanced). I also applaud the parents, guardians, and teachers with whose support and guidance you have shown excellence in clearing this much-valued entrance examination with hard work and dedication.
It is our heartfelt wish that you get the institute and program of your choice during the counseling process carried out by JoSAA/CSAB 2023. Through this centralized procedure, based on your JEE rank and other factors as presented in Business Rules, counseling will be carried out for admission to the first year of various Engineering/Science and Architecture/Planning Programmes in the NIT+ system. I sincerely advise you to read the Business Rules carefully and make informed decisions while participating in the counseling process.
This year the seat allocation process involves six regular rounds to be conducted by JoSAA-2023 (https://josaa.nic.in) for admission to IITs and the NIT+ system. This is followed by two CSAB-special rounds to be conducted by CSAB-2023 for vacant seats of the NIT+ system at the end of JoSAA rounds. Please visit the CSAB-2023 portal (https://csab.nic.in) for information on the seat allocation process of CSAB-Special Rounds for the NIT+ System. Similar to last year, the document verification would be conducted in online mode, but candidates availing the benefit of PwD will be required to visit one of their nearest reporting centers. I would advise each of you to regularly visit the JoSAA/CSAB-2023 website, follow the instructions carefully, and respond to verification queries. Your cooperation in this regard is highly solicited to make this entire process smooth and trouble-free.
It is important for you to know that there is no JEE (Main) cut-off to participate in JoSAA/CSAB counseling process for the NIT+ System. We have taken several steps to simplify the counseling process. However, you should be responsible in filling your choices of academic programs and completing the steps of online reporting carefully. Based on last year's experience, I would like to appraise you that you must pay Seat Acceptance Fee to accept the allotted seat even if you chose FLOAT or SLIDE option. You should also ensure that your bank account is KYC-compliant to avoid payment failures and should not postpone any activity to the last moment. Some candidates lose hope in JoSAA Rounds; they should wait and participate in CSAB-Special Round. In case of any query, you can contact CSAB headquarters at NIT Rourkela through multilingual (Tamil, Telugu, Malayalam, Kannada, Marathi, Bangla, Hindi, Odia, and English) telephone helplines or any of the 52 Help Centers established by CSAB-2023 in each State/ UT to help them in their local language.
Best wishes.
K. Umamaheshwar Rao